Tag: Department of Homeland Security
Jul 30, 2020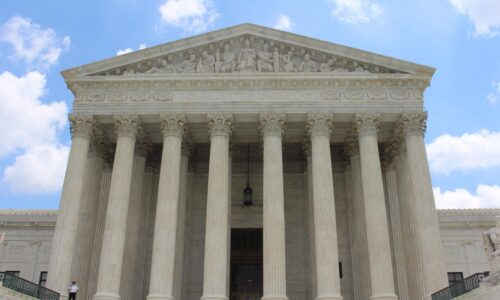 How chaotic is the current administration? On Tuesday, while we were working on a blog post on the July 17 ruling from Judge Paul W. Grimm of the U.S. District Court in Maryland that the Depart...
May 13, 2020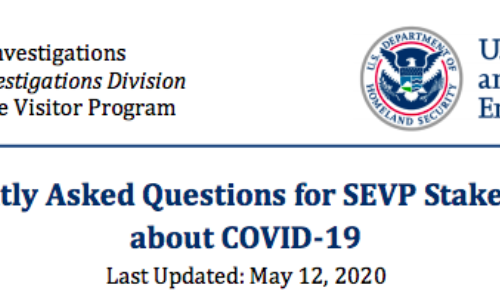 You know you're an immigration lawyer when an FAQ from the Department of Homeland Security regarding F-1 student and OPT issues during COVID-19 makes you happy. True, we may be punchy from all th...
Apr 24, 2019
Monday, the White House issued a new memorandum on Non-immigrant visa overstays The short version is that the White House thinks the number of people coming in with permission and oversta...
Mar 15, 2019
Last October, The U.S. District Court for the Northern District of California issued a preliminary injunction against the suspension of Temporary Protected Status (TPS) for nationals from El Salvador,...
Oct 19, 2018
Late last month, the Trump Administration announced proposed changes to what is known as "the Public Charge rule," changes that "are unnecessarily strict and hard-hearted rules aimed at solving a prob...
Oct 16, 2018
Last week, Justice Brett Kavanaugh heard oral arguments for the first time and gave us a hint at how his confirmation may affect immigration law. On Wednesday, he participated in oral arguments for Ni...
May 1, 2018
Late last week, Department of Homeland Security Secretary Kirstjen Nielsen announced the end of Temporary Protected Status (TPS) for Nepali citizens in the United States. Those from Nepal who would ha...
Mar 12, 2018
The cover story of Time this week takes a deep dive into immigration officials separating the families of undocumented immigrants. Families of undocumented immigrants that are taken into custody are k...
Feb 11, 2018
The budget, DACA negotiations, and White House intrigue pushed the Trump Administration's announcement of the creation of a National Immigration Vetting Center out of the headlines. On Tuesday, Februa...