Tag: J visa
Sep 16, 2022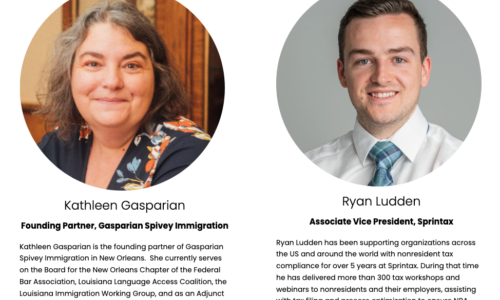 On Thursday, September 22, GSI's Kathleen Gasparian will join Sprintax's Ryan Ludden for a free webinar on "US Tax and Immigration for J Participants." In it, Kathleen and Ryan will discuss issues rel...
Aug 27, 2018
Recently, we wrote about changes to F, J, and M visas aimed at preventing international students from overstaying the duration allotted. Kathleen spoke on some of these issues and more two weeks ago a...
Aug 17, 2018
On August 9, United States Citizenship and Immigration Services (USCIS) implemented a new rule that imposes stiffer penalties on international students who violate the terms of their visas. Those on F...
May 18, 2018
On May 10, U.S. Citizenship and Immigration Services (USCIS) quietly made important changes to international student visas. A policy memorandum titled, "Accrual of Unlawful Presence and F, J, and M No...