Tag: New Orleans immigration law
Feb 4, 2020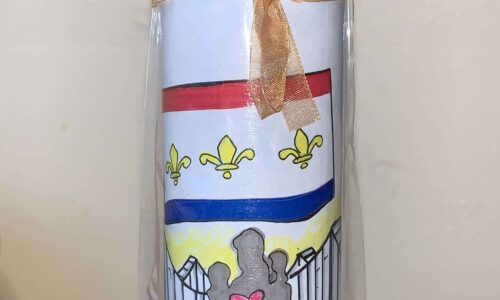 At Christmas time, lawyers often exchange bottles of wine as Christmas presents. For the second year in a row, we opted for something more personal. In 2018, we commissioned New Orleans artist Leslie ...
Apr 24, 2019
Monday, the White House issued a new memorandum on Non-immigrant visa overstays The short version is that the White House thinks the number of people coming in with permission and oversta...
Apr 12, 2019
Recently, I spoke at the opening of an ambitious art show, "In Shadow," at 912 Julia Street. The exhibition used art to start conversations about borders and migration, and the organizers brought in f...
Mar 20, 2019
In late 2018, we commissioned New Orleans artist Lesley Nash to make prayer candles to St. Frances Xavier Cabrini as Christmas presents, and we continue to give them out today as gifts. ...
Feb 25, 2019
Today I'm excited to be one of the speakers at a CLE at Tulane University that addresses one of my favorite topics: "Tools for Navigating Immigration Court." It starts at 2 p.m. in Rm. 110 of the Tula...
Jan 30, 2019
During the shutdown, we wrote about how it affected immigration courts. Some cases went forward, but most didn't and were rescheduled for some date in 2021 or 2022. Because of the stakes that ride on ...