Tag: permanent resident
Dec 9, 2020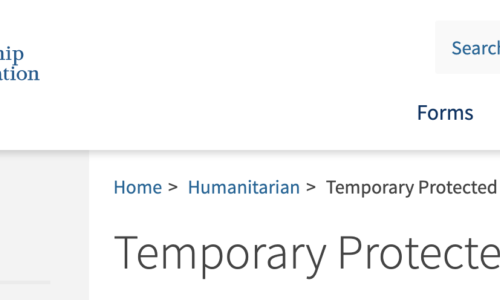 Many Temporary Protected Status (TPS) work authorizations were set to expire in January 2021. That date has been pushed back for those from Sudan, Haiti, Nicaragua, El Salvador, Nepal, and Honduras be...
Apr 24, 2018
On Monday, the Supreme Court heard another case that will have impact on immigration law. At question in Pereira vs. Sessions was whether a "Notice to Appear" needs to tell its recipient where and whe...
Feb 23, 2018
On Thursday, the American Immigration Council, the Northwest Immigrant Rights Project, and a number of immigrants in America under Temporary Protected Status (TPS) took steps to try to halt the Trump ...