Diversity in the U.S. Olympic Team a Cause for Optimism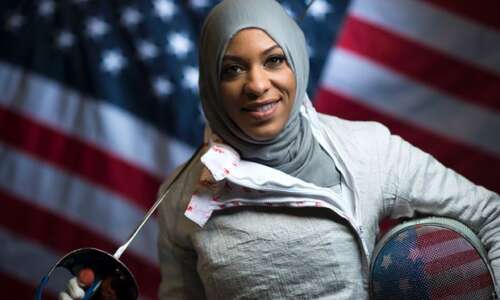 Social media and political news have been so joyless recently that I was ready for the Olympics when they started Friday night. It felt a little sappy to become emotional when the Refugee Team entered the arena during the Opening Ceremonies, but the fact that it existed testified to people's ability to hope and self-expression, even in difficult, uncertain circumstances.
While watching women's gymnastics on the weekend, you couldn't miss the diversity of the American team, particularly next to their competition. As Michele Waslin observed in a recent article at ImmigrationImpact.com, that team is just the tip of the iceberg. Wallin listed members of the American delegation from other countries including: 

Ibtihaj Muhammad became the first American athlete to compete while wearing a hijab when she had her first match in fencing's saber competition. She won her first round match against Olena Kravatska of Ukraine before losing to Cecilia Berder of France.