Who We Are
Gasparian Spivey Immigration deals exclusively with immigration issues. We have significant expertise in nearly all aspects of immigration law. We work with individuals to obtain lawful status in the United States, to obtain citizenship, to unite families, and to protect them from removal. We work with businesses and organizations to achieve short and long-term business goals including temporary work visas and permanent residence for employees. We are well-versed in worksite enforcement and compliance issues including E-Verify and I-9 issues. We also work with entrepreneurs to find the best solutions for their immigration needs.
We are knowledgeable in all aspects of employment-based immigration and have extensive experience with issues particular to institutions of higher education. As members of, and regular presenters with NAFSA (Association of International Educators), we stay on top of the immigration issues facing universities and their staffs and students. We also regularly present to students regarding maintaining status and in navigating the immigration system after graduation.
Founded by Kathleen Gasparian, Gasparian Spivey Immigration takes pride in solving complex problems and offering practical solutions. We are committed to providing compassionate and personal customer service.
---
Kathleen Gasparian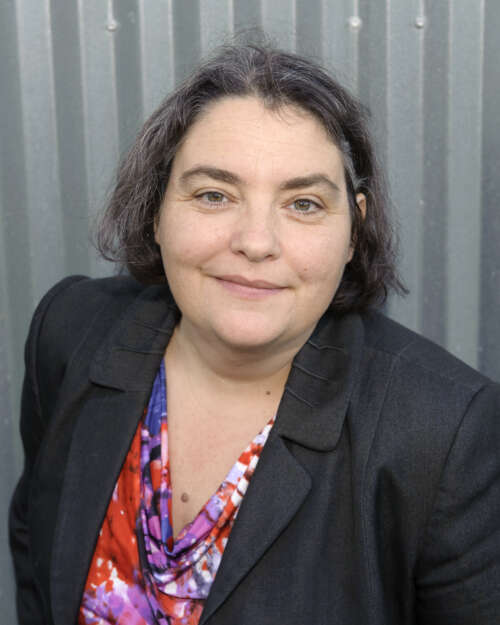 Kathleen Gasparian founded the firm that is now Gasparian Spivey Immigration in 2015. She didn't always dream of being an immigration lawyer, but the path to her practice was pretty clear. Kathleen is the granddaughter of immigrants who spent part of her childhood in South Korea and Australia as a self-described "military brat." She is a firm believer in the value of international education, and her path began to come into clearer focus while working for the International Student Affairs office of Loyola University in New Orleans. Her work with students and visiting Fulbright scholars in particular led her to law school with the passion and intent to pursue immigration law.
Kathleen worked her way through the Loyola law school's evening program and obtained her J.D. in 2002. She was then selected for the Attorney General's Honors Program and served as a judicial law clerk for the Executive Office for Immigration Review in Oakdale, Louisiana. For more than a decade, she worked with David Ware & Associates and the firm of Ware|Gasparian as partner before launching her own firm. Throughout her career, Kathleen has enjoyed the law presents puzzles to solve, but she has not lost sight of her belief that the point of the law is to help people.
That was particularly true in 2014 when the immigrant children arrived at the U.S. southern border in record numbers. Because a child's likelihood of successfully entering the United States improved drastically if they had legal representation, she formed PB&J: Pro Bono & Juveniles. The program recruited, trained, and mentored attorneys to represent children in immigration proceedings in cooperation with other non-profits. It continues to do so, and for her efforts on behalf of children, Kathleen is a 2014 recipient of the 2014 Super Lawyers Pro Bono Award, the 2015 Louisiana State Bar Association Children's Law Award, and the 2015 Olga Vives Award from the National Organization for Women. She continues to do community work as the Chair of the Board of Directors for the Louisiana Language Access Coalition since no one can truly get justice if they can't fully participate in their legal proceedings. Kathleen is also on the Board for the New Orleans Chapter of the Federal Bar Association, on the Board for Immigration Services of Louisiana (ISLA), and teaches as an Adjunct Professor of Immigration Law at Loyola University.
Kathleen is active in the American Immigration Lawyers Association (AILA). She has served as the Chair and Treasurer of AILA's Mid-South Chapter, and as the chair of AILA's national liaison committee to the Executive Office for Immigration Review. She regularly serves as an expert speaker at AILA, NAFSA (Association of International Educators), and other continuing legal education conferences. She has previously served as a Regulatory Ombudsperson for Scholar Issues for NAFSA Region III, as section chair for the Louisiana State Bar Association, and as an Adjunct Professor at Tulane University Law School.
Kathleen has authored and co-authored a number of articles on immigration including "An Immigration Primer for Primary and Secondary Schools" in The Admissions Review, and "Adjustment of Status for the Atypical Entrant" in the 2012 Immigration Practice Pointers, published by AILA. Gambit, the alternative weekly in New Orleans, named her one of its "40 under 40" for her success as an attorney. She has been repeatedly selected as a Top Lawyer by New Orleans Magazine and was selected in 2017 and 2020 by New Orleans City Business for Leadership in Law. She holds a perfect 10.0 rating from AVVO, has been named a Super Lawyer in 2019 and 2020, and she is well respected in the legal community. She regularly appears in the media as a legal expert in immigration.
---
Leah Spivey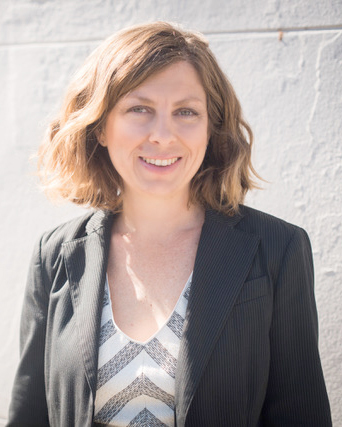 Leah Spivey has always traveled. Like Kathleen, her family moved a lot, but they did so because her parents were hippies, not military. Leah lived in places as different as Alaska, Hawaii, Arizona and Seattle, and because her mother worked for an airline, Leah was able travel around the world. She studied abroad in Brazil, and by the time she started law school, she knew she wanted to specialize in immigration law.
She returned from Brazil to her undergraduate program in Latin American Studies and Portuguese at Tulane University in New Orleans, and immediately sent letters of interest to every immigration attorney in the city. She worked for three years as an immigration paralegal before and during law school, then graduated with a J.D. from Loyola University New Orleans in 2009. At Loyola, she was a member of the Public Interest Law Journal and a pro bono Student Practitioner for the Loyola Immigration Law Clinic. Leah also practiced family law in various state courts in southern Louisiana before focusing exclusively on immigration and nationality law. Leah was a Senior Associate with the firm now known as Ware|Immigration, where she practiced for almost seven years in nearly all areas of immigration law.
Leah finds immigration law exciting because it allows her to stay in touch with the world while at home in the U.S. She and Kathleen share a love for the cuisine of other cultures, and "I still have conversations with my clients about their food," she says.
Leah Spivey the firm as a partner in 2018. She has extensive experience with labor certifications (both traditional and special handling) and achievement-based immigration, such as Extraordinary Ability petitions (EB-1, O-1) and National Interest Waivers, in addition to all types of nonimmigrant visas. Leah handles reinstatement cases and frequently advises people on immigration concerns when they find themselves in trouble with law enforcement agencies. Leah practices regularly before Immigration Courts around the country, the Board of Immigration Appeals, and the Administrative Appeals Office. She is also admitted to practice in the U.S. District Court for the Eastern District of Louisiana and the Fifth Circuit Court of Appeals.
Leah served as the USCIS New Orleans Liaison for the Midsouth Chapter of the American Immigration Lawyers Association (AILA) and as the chair of the New Orleans Bar Association Immigration law section. In 2015, she was selected by Super Lawyers as a Rising Star in Immigration and in 2017 she was selected as a Top Lawyer by New Orleans Magazine. She holds a perfect 10.0 rating from AVVO, and she is well respected in the legal community. Leah speaks frequently as an expert on immigration topics at legal education seminars. She speaks Spanish and Portuguese.
---
Colleen Templeton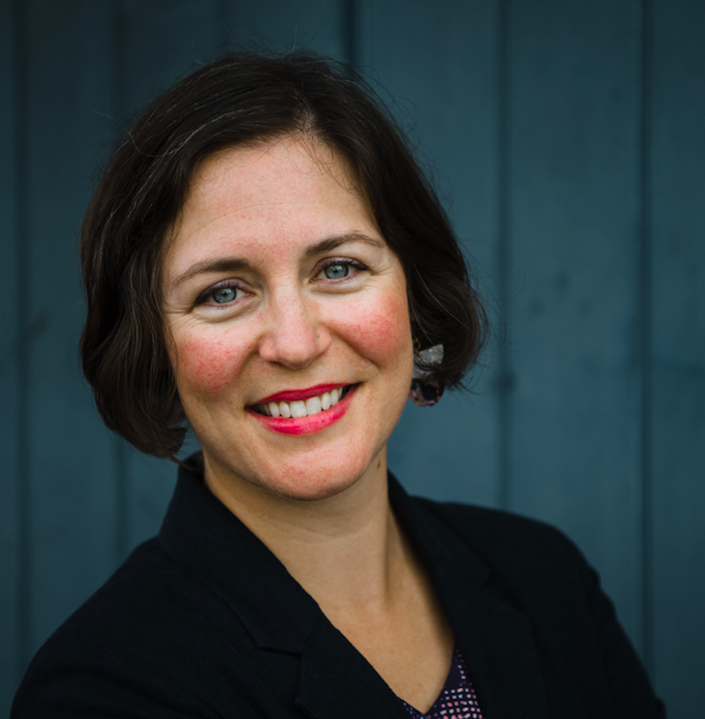 Like Kathleen and Leah, associate attorney Colleen Templeton had formative experiences overseas. She grew up in northern Michigan and earned her B.A. from the University of Michigan, during which time she studied abroad in Santiago, Chile. After a semester studying and traveling in South America, she knew she wanted to work with a bilingual community. She began her career teaching bilingual education in Phoenix, Arizona and then in Copán Ruinas, Honduras.
On a road trip back to Michigan in 2007, she found her next job in Chicago and began working for the National Immigrant Justice Center (NIJC). Colleen served as an accredited representative with NIJC and was responsible for representing all detained unaccompanied immigrant minors in removal proceedings who did not already have private representation (some 98 percent of all kids on the Chicago immigration court docket at the time). While working for NIJC, Colleen traveled to immigrant detention centers on a weekly basis and saw firsthand the dire need for law and policy changes.
She took what was supposed to be a six-month trip to Cape Town, South Africa before she was slated to begin law school and stretched it into two and a half years. She found it difficult to leave the mountains, the ocean, and her Sunday mornings playing Ultimate Frisbee on the beach. In Cape Town, she worked with a refugee rights organization, traveling to refugee settlement communities and advocating for immigrant rights, and with a private immigration consultancy.
Colleen moved to New Orleans in 2012 and began working with Kathleen and Leah at Ware Gasparian shortly after. She attended Loyola University College of Law while working full-time with Ware Gasparian. Colleen focused primarily on humanitarian and family-based cases until she took a leave of absence to serve an externship at the USCIS New Orleans Asylum Office. Colleen also completed an internship with the New Orleans Workers' Center for Racial Justice, and completed pro bono hours throughout law school with PB&J: Pro Bono & Juveniles as well as the Gulf Coast Center for Law & Policy. She served as Student Bar Association representative throughout law school and as Managing Editor for the Journal of Public Interest Law from 2015-2016.
In 2017, Colleen's husband's job took them to Germany. She finished law school remotely and graduated Cum Laude from Loyola University, passed the Illinois bar, and began working remotely with Gasparian Spivey the following year. Colleen and her family returned home to New Orleans in the summer of 2021. At Gasparian Spivey, Colleen primarily focuses on employment-based immigration (EB-1, EB-2, O-1), and is particularly proud to represent musicians who contribute to the unmatched music scene in New Orleans.