Who We Are
Gasparian Spivey Immigration exclusively deals with immigration issues. We have significant expertise in nearly all aspects of immigration law. We work with individuals to obtain lawful status in the United States, to obtain citizenship, to unite families, and to protect them from removal. We work with businesses and organizations to achieve short and long-term business goals including temporary work visas and permanent residence for employees. We are well-versed in worksite enforcement and compliance issues including E-Verify and I-9 issues. We also work with entrepreneurs to find the best solutions for their immigration needs.
Founded by Kathleen Gasparian, Gasparian Spivey Immigration takes pride in solving complex problems and offering practical solutions. We are committed to providing compassionate and personal customer service.
---
Kathleen Gasparian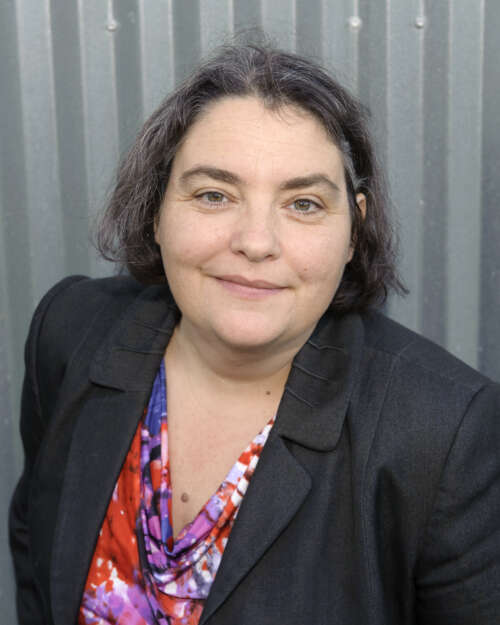 Kathleen began her career in immigration law working in the International Student Affairs office of Loyola University New Orleans. Her work with students and scholars led her to law school with the passion and intent to pursue immigration law. She worked her way through the evening program and obtained her J.D. in 2002 from Loyola University, New Orleans. She was then selected for the Attorney General's Honors Program and served as a judicial law clerk for the Executive Office for Immigration Review in Oakdale, Louisiana. For more than a decade, she worked with David Ware & Associates and the firm of Ware|Gasparian as partner. She founded Gasparian Immigration in March 2015, then partnered with Leah Spivey to form Gasparian Spivey in January 2018.

Kathleen is active in the American Immigration Lawyer's Association (AILA). She has served as the Chair and Treasurer of AILA's Mid-South Chapter, and as the chair of AILA's national liaison committee to the Executive Office for Immigration Review. She regularly serves as an expert speaker at AILA, NAFSA (Association of International Educators), and other continuing legal education conferences.

She serves as a Regulatory Ombudsperson for Scholar Issues for NAFSA Region III, on the Board for the New Orleans Chapter of the Federal Bar Association, and as an Adjunct Professor of Immigration Law at Loyola University, New Orleans.

Kathleen has authored and co-authored a number of articles on immigration including "An Immigration Primer for Primary and Secondary Schools" in The Admissions Review, and "Adjustment of Status for the Atypical Entrant" in the 2012 Immigration Practice Pointers, published by AILA. Gambit, the alternative weekly in New Orleans, named her one of its "40 under 40" for her success as an attorney.
In 2014, she founded a program to match immigrant children with pro bono legal representation - PB&J: Pro Bono and Juveniles. The program continues to recruit, train, and mentor attorneys to represent children in immigration proceedings. For her efforts on behalf of children, Kathleen is a 2014 recipient of the 2014 Super Lawyers Pro Bono Award.
---
Leah Spivey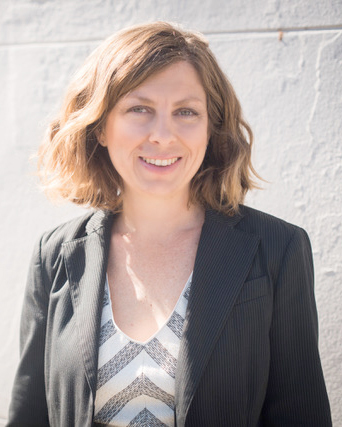 Leah Spivey joined Gasparian Immigration in April 2017 before the firm became Gasparian Spivey in January 2018. In addition to removal defense, Leah's practice focuses on employment and family-based immigration and humanitarian forms of relief such as asylum, Special Immigrant Juvenile Status, and U visas for victims of crimes. Leah practices regularly before Immigration Courts around the country, the Board of Immigration Appeals, and the Administrative Appeals Office. She is also admitted to practice in the U.S. District Court for the Eastern District of Louisiana and the Fifth Circuit Court of Appeals.
Leah graduated with a J.D. from Loyola University New Orleans in 2009. She entered law school with the plan to pursue a career in Immigration. At Loyola, she was a member of the Public Interest Law Journal and a pro bono Student Practitioner for the Loyola Immigration Law Clinic. Leah also practiced family law in various state courts in southern Louisiana before focusing exclusively in immigration and nationality law when she joined the firm of David Ware and Associates, where she practiced from 2010 until earlier this year.
Leah has served as the USCIS New Orleans Liaison for the Midsouth Chapter of the American Immigration Lawyers Association (AILA) and she is co-chair of the New Orleans Bar Association Immigration law section. In 2015, she was selected by Super Lawyers as a Rising Star in Immigration. Leah speaks frequently as an expert on immigration topics at legal education seminars. She is fluent in Spanish and Portuguese.
---