Tag: citizenship
Oct 25, 2022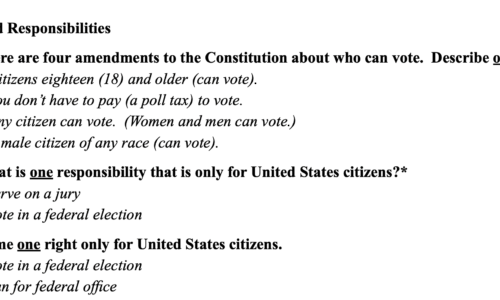 When Louisiana votes on December 10—not November 8, the upcoming election—Constitutional Amendment No. 1 will ask voters whether or not they want to prohibit non-U.S. citizens from being allowed ...
Dec 12, 2019
In November, we reported that United States Citizenship and Immigration Services (USCIS) had proposed raising fees to apply for citizenship and asylum. It proposed raising the cost of applying for a m...
Nov 20, 2019
When NPR asked acting director of U.S. Citizenship and Immigration Services (USCIS) Ken Cuccinelli how the government's stricter "public charge" standard squared with The Statue of Liberty's call to "...
Jul 5, 2018
On Monday, Nola.com ran an immigration story that cut two ways. The photo of a naturalization ceremony in Oxford, Mississippi from earlier this year shows how seriously applicants for citizenship take...
Mar 30, 2018
The Trump Administration's plan to add a citizenship question to the 2020 census has met resistance, and 12 states have announced plans to sue to stop it from being added. The concern is that the ...