Tag: immigration
Oct 8, 2020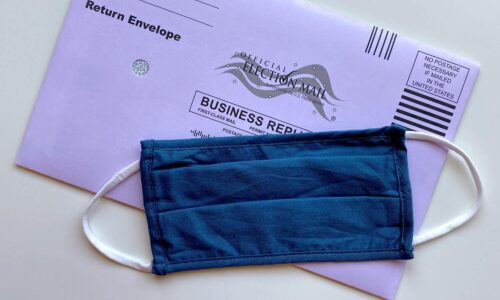 If you haven't done so yet, register to vote. We're based in New Orleans, and the deadline to register online in Louisiana is October 13. Mail-in registration deadlines may have passed wherever you ar...
Dec 12, 2019
In November, we reported that United States Citizenship and Immigration Services (USCIS) had proposed raising fees to apply for citizenship and asylum. It proposed raising the cost of applying for a m...
May 8, 2019
New Orleans Mayor LaToya Cantrell signed an Executive Order that created an Office of Human Rights and Equity on March 20, 2019. The order acknowledges that "after 300 years, many residents still face...
Dec 23, 2018
What happens to my case now that the government is shut down? It depends on what kind of case you have and where the case is in process. Many different agencies play a part in the immigration process ...
Dec 10, 2018
Monday is the last day to comment on the proposed rule changes regarding immigrants who may be considered by the government to be "public charges." The idea that immigrants should be more or less self...
Oct 30, 2018
It's depressingly clear that President Trump is using immigration as an issue to try to mobilize his base as the midterm elections approach. By all estimates, the migrant caravan won't reach the U.S.-...
Oct 5, 2018
Earlier this year, the Trump Administration started the clock to terminate Temporary Protected Status (TPS) for those in the country who registered for it from Haiti, Sudan, Honduras and El Salva...
Oct 1, 2018
President Donald Trump has promised to eliminate the diversity visa lottery, but he hasn't eliminated it yet. The application period opens October 3 and continues through November 6 for calendar ...
Sep 4, 2018
The Trump Administration's policies on immigration and refugees depend on Americans seeing people from other countries in stereotypical ways. The consequences of America turning its back on those who ...
Apr 3, 2018
On this week's Last Week Tonight with John Oliver, Oliver drew attention to an asylum hearing that took fewer than two minutes. The judge asked a woman trying to escape gang violence in Ho...