Our Hometown Prayer Candle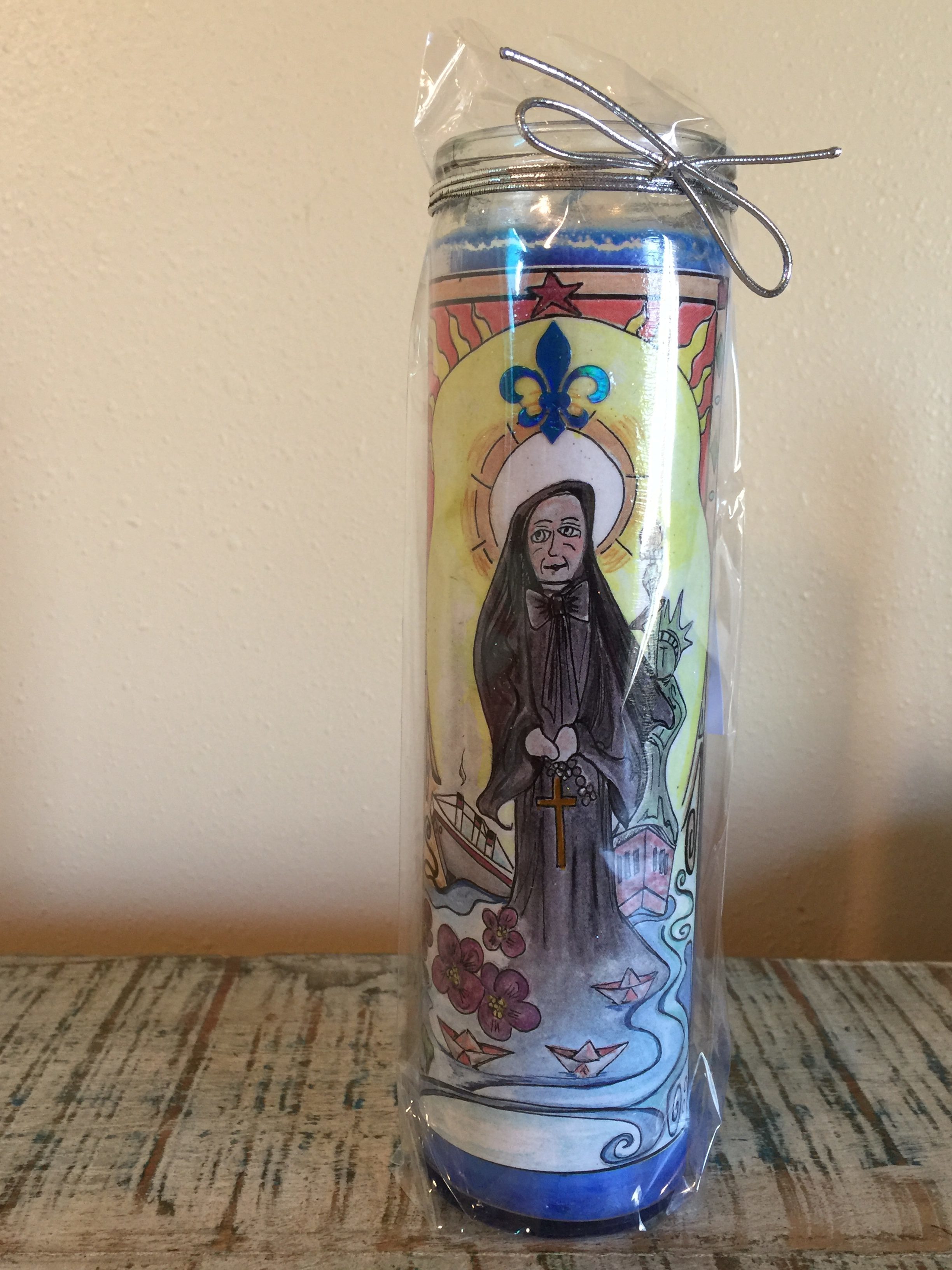 In late 2018, we commissioned New Orleans artist Lesley Nash to make prayer candles to St. Frances Xavier Cabrini as Christmas presents, and we continue to give them out today as gifts. We're proud of these candles because they embody so much of what we believe in. St. Frances Cabrini was the first American to become a saint, and she is the patron saint of immigrants because she herself was one. The Italian-born Cabrini came to the United States as missionary for the Catholic Church in 1889 and was naturalized as a U.S. citizen in 1909.
She spent much of her career serving the spiritual needs of immigrants in the United States, particularly Italians who were trying to find their place in a new country. She established 67 institutions around the States to address the medical, educational, social and spiritual needs of immigrants including one in New Orleans.
It makes sense to us to honor that legacy as immigration law firm led by women, particularly since St. Frances Cabrini's ministry reached our city. It similarly makes sense to ask a local independent artist to help us bring the project to completion. Nash is an artist and entrepreneur who also runs the Fly Right Galaxy Gift & Studio gallery Uptown. She has worked to create a space that gives opportunities to other independent artists and creative types.
In a political and immigration climate where people too often are brought together by outrage and the feeling that they and their values are under attack, we wanted to create an object that embodies the positive attributes that connect us. We'll have to continue to fight as long as immigrants are scapegoated for American ills, but as we do, we need to remember the sense of community that St. Frances Cabrini worked to create wherever she went—a spirit that we also consider to be an essential part of New Orleans and one we try to live up to daily.