Tag: trump
May 18, 2021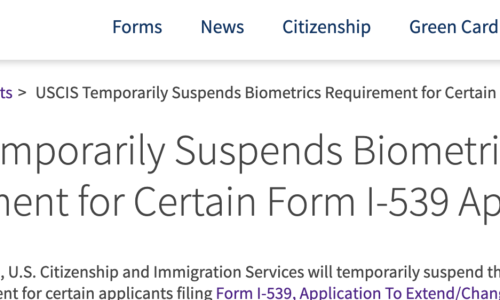 The Biden administration came into office with the announcement of The U.S. Citizenship Act of 2021, which would bring about genuine, meaningful immigration reform. The possibility of meaningful chang...
Oct 26, 2020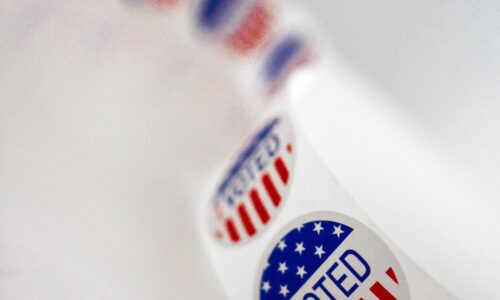 How will the upcoming presidential election affect immigration? We have talked here and on our Facebook page about how immigration may be the arena where President Trump has had the most impact...
Jul 13, 2018
In a recent interview on CNN, Wolf Blitzer asked Health and Human Services Secretary Alex Azar if he could return all of the children separated from their parents as they attempted to cross the Mexi...
Jun 27, 2018
Yesterday, the Supreme Court upheld the Trump travel ban by a 5-4 margin, with the court conservatives joined by Anthony Kennedy. There's little to add to the story other than that those who upheld th...
Feb 21, 2018
We work extensively with students on F-1 and J-1 visa—international students who are understandably feeling the effects of the uncertainty the Trump Administration has created. The future of legal as ...
Feb 11, 2018
The budget, DACA negotiations, and White House intrigue pushed the Trump Administration's announcement of the creation of a National Immigration Vetting Center out of the headlines. On Tuesday, Februa...
Jan 29, 2018
With so much uncertainty surrounding the Trump Administration's stance on immigration, those who have fled threats in their hometowns in Central America and the Caribbean have increasingly looked nort...
Sep 8, 2017
On September 5, 2017, the Trump Administration announced that it would end the Deferred Action for Childhood Arrivals (DACA) program for Dreamers, as they are commonly known. The program was implement...
Sep 7, 2017
Wednesday afternoon, New Orleanians met in Duncan Park to protest President Trump's repeal of DACA. We'll let photos from the march to the ICE offices on Loyola Avenue speak for themselves.
Jul 14, 2017
Late Thursday, U.S. District Court Judge Derrick K. Watson in Honolulu halted parts of President Trump's travel ban. Watson contends that the Supreme Court defined "bona fide" relationship too narrowl...