A New Immigration Proposal Blooms in Iowa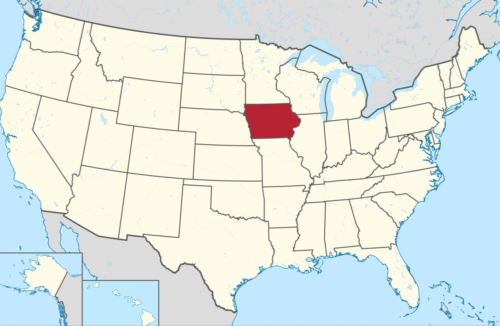 On Friday, The New York Times posted an op-ed by Kristie De Peña, Robert Leonard and David Oman that proposed a states-based solution to some of the United States' immigration issues. They're in Iowa,
where the governor, Kim Reynolds, a Republican, and the state's Department of Health and Human Services recently announced a program that supports refugees from around the world, with a focus on Afghan people in particular. That includes providing grants to organizations that enhance "community integration, English proficiency, digital literacy, banking and financial planning, transportation, health and wellness, services for older refugees and youth supports."
Reynolds saw a 75,000 person labor shortage in Iowa and is trying to fill those with foreign workers. This initiative prompted De Peña, Leonard and Oman to call for further exploration of a states-based solution, which they see as a win-win for state governments looking out for their industries and citizens, and prospective immigrants looking for a pathway to a green card in the U.S.
The proposal is intriguing, particularly the idea of states using licensing reform to bring about change. De Peña, Leonard and Oman write:
According to a 2021 Nursing Education study, four counties in Washington State were among the top 15 in the nation with the highest primary care worker shortages. (Nationwide, the shortage is expected to reach up to 124,000 doctors by 2034.) The state passed legislation offering a limited license for international medical graduates to gain clinical experience. (This doesn't interact with federal law, since it only affects refugees who are already in the state.) By revising these guidelines, Washington has licensed about 10 foreign medical providers. Together, those physicians have treated an estimated 20,000 state residents.
This part of their proposal may only nibble at the problem, but it's the least problematic.
Bringing in foreign workers to take jobs that Iowans aren't taking is a very employer-friendly solution with a meaningful downside. Supplying foreign workers to fill these jobs means that employers can continue with business as usual without having to think about working conditions and fair compensation. The wages may reflect what the employer needs to be profitable, not what the worker needs to live. And, history has shown that in situations like this where plants relied heavily on foreign workers, resentment from the natives who lived in the town was high. Many of them would take the jobs if they paid better and see the immigrants as the reason they don't.
A states-based proposal in a country with 50 states is also the route to regulatory madness. Senator Ron Johnson (R-Wisconsin) proposed something like this in 2017, and according to De Peña, Leonard and Oman, under his proposal "workers could even change jobs but would be required to remain in the state where they are sponsored unless that state had a reciprocity agreement with other states." States developing their own immigration policies and agreements would create a network of conflicting rules and regulations that would be impossible for immigrants to navigate, and they would have to be squared with federal law.
Tying foreign workers to a job also creates opportunities for abuse. There have been countless cases where employers took advantage of immigrant employees because their status was tied to employment with a company. Johnson's proposal may allow for workers to change jobs within the state, but that still gives employers a dangerous amount of leverage.
De Peña, Leonard and Oman deserve credit for trying to approach immigration reform from a new perspective since the current conversation seems to be unable to get past the line at the southern border. It may be that their proposal is the starting place for a more productive idea, one that helps people who want to work get to work. They definitely deserve credit for starting with the premise that immigrants aren't the problem and could even be part of a solution. A better plan though, recognizes and accommodates their humanity.