DHS Extends TPS Status to Ukranians in the U.S.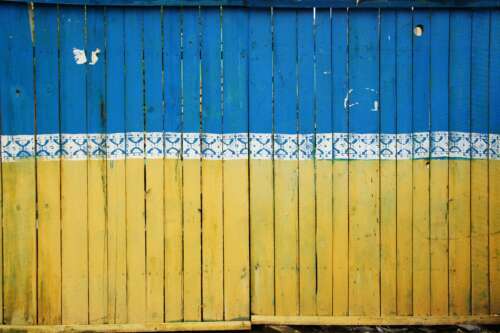 Russia's military actions in Ukraine have prompted the Department of Homeland Security to offer Temporary Protected Status (TPS) for 18 months to Ukrainians in the United States.
TPS has been granted in the past to foreign nationals in the U.S. because ongoing armed conflict, environmental disasters, or "extraordinary and temporary conditions" make returning home hazardous. The current armed conflict in Ukraine falls into the first category. In a statement announcing this action, DHS Secretary Alejandro Mayorkas drew attention to the humanitarian crisis caused by the invasion, which has damaged cities' infrastructures, caused many to flee, and left nearly a million people without reliable electricity, water, heat, food, shelter, and emergency medical services.
According to the statement:
Individuals eligible for TPS under this designation must have continuously resided in the United States since March 1, 2022. Individuals who attempt to travel to the United States after March 1, 2022, will not be eligible for TPS. Ukraine's 18-month designation will go into effect on the publication date of the forthcoming Federal Register notice. The Federal Register notice will provide instructions for applying for TPS and an Employment Authorization Document (EAD). TPS applicants must meet all eligibility requirements and undergo security and background checks.
TPS effectively means that Ukrainians in the U.S. now won't have to go home to war when their visas expire. For those fleeing the fighting, the path forward is less clear. They can apply for a number of visas, but one challenge is getting an appointment with an embassy. American embassies are closed in Russia, Belarus and Ukraine, so would-be applicants need to find their way to embassies in Europe. Once they get to one, they'll face a visa backlog of nearly a half a million cases caused by COVID-related slowdowns.
According to Fuji Whittenburg, vice chair of the American Immigration Lawyers Association's State Department liaison committee, "They're all playing catch-up still from COVID. It's all really kind of a big mess."
On March 1, the State Department announced that it would process Ukrainian green card applications at the consular post in Frankfurt, Germany, but Ukrainians can apply at any open embassy for nonimmigrant visas, such as tourist visas and certain work visas. Applicants would still need to meet the specific requirements for each visa, but they may face an additional hurdle because in the past, embassies have been reticent to issue visas to people who appear to be looking for a shortcut to refugee status. Those people are expected to seek refugee status through the long and opaque process handled by the U.S. Refugee Admissions Program (USRAP). In short, there are immigration possibilities for Ukrainians fleeing the fighting, but none of them are easy or quick.
"Russia's premeditated and unprovoked attack on Ukraine has resulted in an ongoing war, senseless violence, and Ukrainians forced to seek refuge in other countries," Mayorkas said. "In these extraordinary times, we will continue to offer our support and protection to Ukrainian nationals in the United States."
Photo by Tina Hartung on Unsplash.