Art Show Puts Face on the Latino Experience in Post-Katrina New Orleans
Recently, we observed that the Trump Administration's posture toward immigrants, refugees and asylum seekers falls apart as nakedly and unacceptably cruel if Americans are unable to empathize with them them. It continues to traffic in stereotypes and half-truths to made it harder for people to connect with their struggles, which is part of the reason that human rights organizations, immigrants' rights organizations, and even the media try to get the stories of these people's lives into the public conversation. Once we collectively understand the reality of the situations these people face, we can have a more legitimate national conversation about what our stance toward them should be.
New Orleans artist and activist José Torres-Tama has worked to put a face and backstory on the experiences of Latinos in the city since he moved here in 1984. Last weekend, he opened a new show, "Hard Living in the Big Easy" at the UNO St. Claude Gallery (2429 St. Claude Ave.), and it focuses on the drama of living Latino in New Orleans, particularly after Hurricane Katrina, when many Latino workers were instrumental in rebuilding the city. At the same time, they were vulnerable because of their status. Torres-Tama told The New Orleans Advocate's Helen Freund about one who worked 12-hour days for three weeks, then was arrested by New Orleans police along with much of the rest of his crew on the night before payday.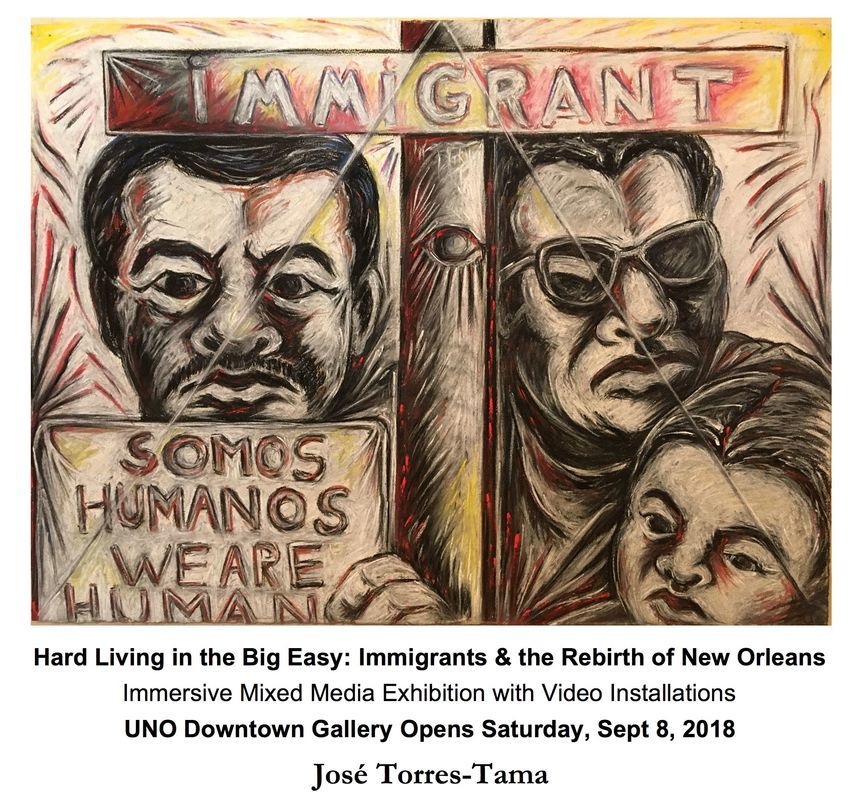 "He was homeless because he had been working for three weeks, and this is just a drop in the bucket of the labor and wage theft exploitation that occurred," Torres-Tama told Freund.
The story of exploited day laborers has long been an important one to Torres-Tama, but "Hard Living in the Big Easy" seems particularly necessary during the year of New Orleans' tricentennial.
"Here we are 13 years later," he told Freud. "And I think one of the most dramatic stories (is) being left out of the program."
"Hard Living in the Big Easy" will run through Oct. 6 at the UNO St. Claude Gallery.