Future of DACA in Unsteady Hands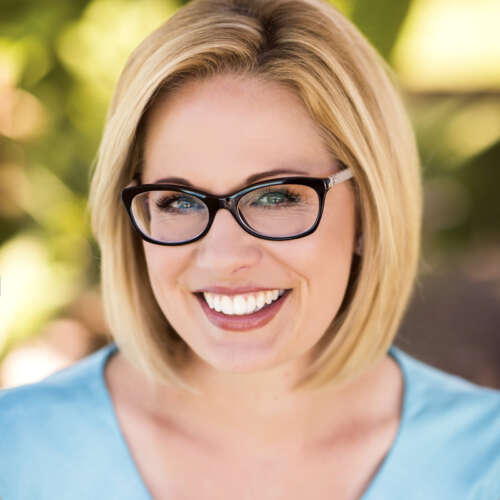 [Updated] If you're a Dreamer currently enjoying DACA protection, now is a good time to see if you have other avenues to long-term legal status. At the moment, the future of the Deferred Action for Childhood Arrivals program is in some unsteady hands, so those who can take care of themselves in other ways should.
The Obama administration created DACA in 2012 to protect qualified young people from deportation and to help them work. It was an effort to help what should have been the easiest immigrants to help—young people whose parents or guardians brought them to the U.S., who had little to no tie to their homeland, and who were engaged at school and looking to contribute in America—but President Trump tried to end the program in 2017.
That fell through for procedural reasons, but in 2021, Texas federal judge Andrew Hanen ruled that DACA was illegal because the Obama administration did not go through the proper processes to create the program. That ruling allowed DACA recipients to continue working legally and avoid deportation, but the Biden administration could no long grant new applications.
In July, the Fifth Circuit Court of Appeals heard an appeal of Hanen's ruling, and in October it agreed and sent the case back to his court to decide if the Biden administration's efforts to bolster the program passed legal muster.
"Anticipating a loss in the appeals court, the Biden administration in August codified DACA into regulatory law and rescinded the 2012 memo by then-U.S. Department of Homeland Security Secretary Janet Napolitano that originally created DACA," Uriel J. Garcia wrote for The Texas Tribune. Since Hanen has a reputation for being staunchly anti-immigration, it's hard to imagine he'll see those efforts as sufficient.
Obama created DACA as a stop-gap effort when a bipartisan comprehensive immigration reform plan that had passed the Senate stalled in the house. President Biden has called for immigration reform as well as efforts to solidify protection for Dreamers, and when his rewrite of DACA went into effect on October 31, Secretary of Homeland Security Alejandro N. Mayorkas wrote, "Ultimately, we need Congress to urgently pass legislation that provides Dreamers with the permanent protection they need and deserve." But the narrow margin in the Senate has meant that nothing meaningful has come through, particularly when anti-immigrant sentiment animates part of the Conservative base.
Now, with only weeks to go until Democrats lose their majority in the House of Representatives, some unlikely senators are trying to work on DACA. Republican Thom Tillis and Democrat Kyrsten Sinema have put together the framework for an agreement, one that would solidify DACA, provide a path to citizenship for Dreamers, and give Republicans between $25 billion and $40 billion to beef up border security.
One poison pill in the proposal is the willingness to extend Title 42 another year. Title 42 is a public health provision that allowed Trump and Biden to force asylum seekers to remain in Mexico rather than enter the United States out of concern for the spread of COVID. In 2020 and 2021, invoking Title 42 made at least casual sense, though other measures were available but unexplored.
Republicans liked it as a blame-free method of stopping asylum seekers, while many Democrats saw it as yet another occasion when the Trump administration was opportunistically using a crisis to advance its goals. Many of those Democrats were critical of President Biden when he left Title 42 in place despite the diminished threat COVID posed to America's health care system and economic well-being.
Judge Emmet Sullivan finally struck down the use of Title 42 on November 16, though he extended its implementation until midnight December 21.
"Title 42 was never about public health, and this ruling finally ends the charade of using Title 42 to bar desperate asylum seekers from even getting a hearing," American Civil Liberties Union attorney Lee Gelern said in a statement.
Tillis and Sinema's framework also provides for expanding the infrastructure to speed up asylum processing, which sounds good considering the fact that as of this summer, there were more than 400,000 asylum cases awaiting adjudication that takes, on average, 785 days. But, as Nicole Narea of Vox.com points out, the method for clearing that backlog may not be acceptable to Democrats.
She writes:
If the asylum processing provision is similar to one included in a separate bipartisan proposal that Sinema co-wrote in 2021, that would likely alienate some Democrats. Immigrant advocates warned that trying to speed up asylum processing to a 72-hour turnaround timeframe would infringe on the due process rights of asylum seekers, forcing snap decisions with potential life-or-death consequences.
It's not clear that Tillis and Sinema will be able find 60 votes in the Senate considering how unpopular elements of this framework will be with both sides of the aisle, but they're quick to remind people that this is only a framework and that any final bill could vary from it.
We can hope that the recent midterm elections signal a reemergence of moderate Republicans who see the economic value and fundamental humanity of finding a solution to the DACA problem. While we wait, those with DACA protections should talk to an experienced immigration attorney to see if there are ways to change their status without relying on lawmakers.
Updated on Monday, December 12 at 12:43 p.m.
The Title 42 analysis has been expanded since the initial publication, as has concerns about how the framework would speed up asylum processing.