Denials of Afghan Humanitarian Parole Applications Raise Serious Questions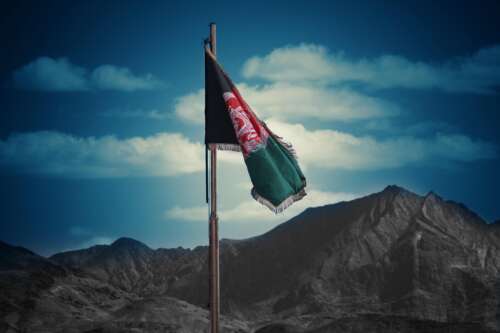 In March, we wrote about the way Russia's invasion of the Ukraine has exposed what looks like racial and cultural biases in our immigration policy. The New York Times told the story of people in California bringing Ukrainians into the U.S. through Mexico, and their experiences were very different from those of people helping Mexicans and Central America cross the border. CBS News recently told a similar story and came to the same conclusion we did.
[See the end of this post for an update.]
On June 20, they reported the story of an Afghan translator who successfully relocated to the U.S. after the end of the war in Afghanistan, but whose application for his brother who was still there was denied despite affidavits that attest that his and his family's lives being danger from the Taliban. The evidence he submitted is in line with the State Department's understanding of how the Taliban is treating the families of individuals who cooperated with the United States, but the application was denied.
"USCIS generally offers parole based on protection needs only when USCIS finds that the beneficiary is at risk of severe targeted or individualized harm in the country where the beneficiary is located or is at risk of imminent return to a country where the beneficiary would be harmed," the rejection letter said. "USCIS did not find sufficient evidence of the nature noted above to establish eligibility for parole."
"Parole" refers to Humanitarian Parole, a form of relief offered by the United States Citizenship and Immigration Services (USCIS) "if you have a compelling emergency and there is an urgent humanitarian reason or significant public benefit to allowing you to temporarily enter the United States."
So far, USCIS has received more than 46,000 applications for humanitarian parole from Afghans, but of the fewer than 5,000 requests that have been fully processed, only 297 have been approved.
USCIS points out that the parole program isn't offered as a way around refugee status, but since applicants for refugee status must apply from a third country for a years-long process, it's not a realistic option in many cases. Still, parole has been used for to help Ukrainians, the Afghans it evacuated last year, and according to CBS News, some asylum seekers along the U.S.-Mexico border. The Department of Homeland Security points out that many of the applicants are still in Afghanistan where the U.S. no longer has a consulate where they could interview applicants, but critics note that these interviews have been conducted remotely or waived in other cases including those of Ukrainians.
The concern about the treatment of the Afghans seeking refugee status is so severe that the Massachusetts ACLU has sued the U.S. government for denying them relief. According to Boston's WBUR, "The organization says the denials left Afghans stranded and at risk of being killed, after the hardline Taliban seized control of the country by force last August as U.S. and other foreign forces withdrew in the chaotic end to a 20-year war."
In their suit, the ACLU of Massachusetts contends that "Immigration officials abruptly stopped processing humanitarian parole requests after thousands of Afghans applied for the program last August and September…. Then in November, USCIS imposed stricter standards that resulted in most Afghan applications being denied."
While Afghan applications have been in processing, the Biden Administration announced the "Uniting for Ukraine" program which among other things, relaxes the requirements for those applying for the parole program. Ukrainians who enter the U.S. via humanitarian parole will receive federal assistance and resettlement benefits, which they can then use to sponsor Ukrainians still in the Ukraine for parole.
It's impressive and encouraging that the U.S. government is reacting as aggressively as it is to help Ukrainians threatened by the Russian invasion, but contrasting the proactive, positive response in that case makes USCIS' response to parole applications from Afghanistan not only look weak but particularly heartless. In many cases, they're coming from people who believed in the U.S. and helped in its fight against the Taliban. It's similarly hard not to wonder if Afghanistan being overwhelmingly Muslim while Ukraine is more than 70 percent Christian affects the way USCIS responds.
As a country, we're in the midst of a national conversation on race, and it's tempting to put immigration policy off to the side since its purpose is to help people from other nationalities enter the United States. But if some skin tones or cultures get better treatment than others, then really, what we've found is another arena for many of the same questions to be explored and addressed.
Final note: After this piece was written, Stuart Anderson of Forbes reported that change is in the offing. "The good news is USCIS has taken a look at the situation of Afghans seeking parole and added to its guidance on humanitarian parole in a way likely to result in a higher percentage of approvals for Afghans," he wrote. At this point, there is no text spelling out how or when these changes will manifest, but as Anderson writes, "It is positive that USCIS acknowledged the problem and has attempted to address it."

Photo by Farid Ershad on Unsplash.