H-1B Visa Season Approaches with Good and Bad News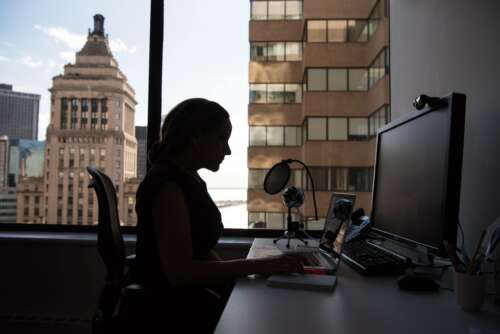 The opening of the H-1B visa lottery season is noon Eastern on March 1, so it's time for employers and potential employees to prepare to enter it. A recent article in Forbes adds some new data to our understanding of the H-1B that underscores its importance.
A February 7 story by Stuart Anderson led with new numbers from United States Citizenship and Immigration Services (USCIS) that show that for fiscal year 2022, only two percent of applications were denied. That's down from 24 percent in FY 2018, when the previous administration tried to make almost all forms of immigration more difficult. Successful legal challenges started to bring that number of denials down in 2019, and the current administration has reduced it to below the Obama-era low of five percent.
Does that mean that 98 percent of the applicants in the lottery got H-1B visas? No, because there are only 85,000 available—65,000 plus an additional 20,000 for individuals with advanced degrees from a U.S. university. What the new numbers mean is that almost everybody who enters the lottery and receives an H-1B visa will likely be approved.
During the previous administration, the unfounded skepticism critics had toward immigrants extended to the H-1B program. Critics feared that foreign nationals who entered the U.S. on H-1B visas took up the jobs and drove down wages. Recent studies show that none of that is true.
Workers who enter on H-1B visas each year make up 0.05 percent of the U.S. labor force, and that unemployment in the computer and mathematical occupations is only 1.5 percent. Rather than being a drag on wages, numerous studies show that workers in tech fields on H-1B visas make more than domestic talent, 2.8 percent more in one study. According to University of North Florida Professor of Economics Madeline Zavodny, "H-1B visa holders do not adversely affect U.S. workers. On the contrary, the evidence points to the presence of H-1B visa holders being associated with lower unemployment rates and faster earnings growth among college graduates, including recent college graduates."
If anything, the data suggests that the 85,000 visas available is too few. In FY 2022, USCIS received more than 308,000 applications, and in FY 2023, more than 483,000, which meant that approximately 80 percent of applicants didn't get a visa.
The demand is there, and studies repeatedly show that immigrants in STEM fields lead to economic growth, and the workers who enter them tend to be entrepreneurial and create jobs as well.
The numbers show that where H-1B visas are concerned, the concerns have far more to do with fear than facts, and that immigration is good business. We can look forward to a day when the number of visas available go up, but for now, it's important that companies and prospective employees get their applications together, whether on their own or with the help of immigration lawyers that have experience with the H-1B lottery. The window to apply closes at noon Eastern on March 17.
Photo by Christina @ wocintechchat.com on Unsplash.