Senate Opposition to STEM-Related Immigration Hurts U.S. Economy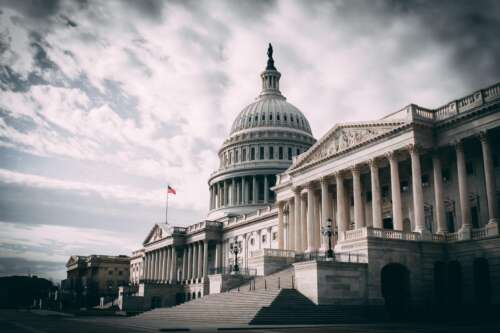 The good news? Politicians haven't stopped trying find ways to address the challenges to immigration, particularly for those in STEM fields.
The bad news? Most House and Senate Republicans are so committed to an anti-immigration posture that effort after effort has been shot down, either through lack of bipartisan support or because the alternative routes bill sponsors have been forced to take run afoul of the Senate Parliamentarian.
The narrative that has coalesced around the first two years of the Biden Administration is that it has got little done, despite a genuinely meaningful record of accomplishment. Similarly, the fact that the sweeping immigration reform legislation that he proposed during the first months of his presidency turned out to be more of an exercise in value signaling than a genuine legislative agenda has fed the perception that immigration hasn't been on his radar. There too, the reality tells a different story. As we have documented, his administration has made regulatory changes to start undoing the damage the previous administration did to the immigration infrastructure by reducing staffing at USCIS while adding to the workload of those still in the job. Unfortunately, there's a lot left to undo, and not all of it can be done administratively.
A recent article by Forbes' Stuart Anderson documents the Democrats' attempts to address the impediments to immigration for applicants with graduate degrees in STEM-Science, Technology, Engineering, and Math—fields, one of which is a backlog that the Congressional Research Service says will have two million people in it from India alone by 2030 if nothing changes. Anderson shows how Senate Republicans have repeatedly blocked these efforts, no matter how Democrats try to narrow the parameters to the least controversial, most clearly beneficial pool of applicants. Not even those with PhD's in STEM fields could pass Senator Chuck Grassley's objections. Since the Democrats lack a filibuster-proof majority, they need Republican votes that clearly aren't coming.
Because conventional legislative paths appear to be blocked, Democrats have tried to fold these provisions into spending bills, but those efforts have been shot down by the Senate Parliamentarian, who contends that in one way or another, the language of the bills doesn't fit the guidelines of a spending bill.
This blanket opposition to immigration reform regardless of the nature of the immigrant is particularly disturbing because it's nakedly not in America's best interest. Anderson quotes Sarah M. Rovito, Divyansh Kaushik, and Surya D. Aggarwal at the MIT Science Policy Review, writing, "The ability to recruit global talent is a key factor that has contributed to U.S. leadership in science and research. This talent has been vital for the development of U.S. science and responsible for numerous discoveries and innovations that have improved quality of life." Other countries have been actively recruiting them while Republicans have manned the barricades against them, and as a result, the number of Indian graduate students in STEM fields entering American universities declined by almost 40 percent between 2016 and 2019 but increased 182 percent in Canadian schools.
The good news is, as Anderson reports, the efforts to address the backlog continue, but the bad news is that the opposition does too. Those who want to see change need to continue to share the truth about immigration, and in particular how immigration in general and in the STEM fields particularly is good business and economically beneficial. That argument doesn't have the potency it once would have, but for those who vote their pocketbooks and quality of life instead of their fears, it helps them see how immigration can help make their lives better.
Photo by Harold Mendoza on Unsplash.