The Numbers Correct the Immigrant Narrative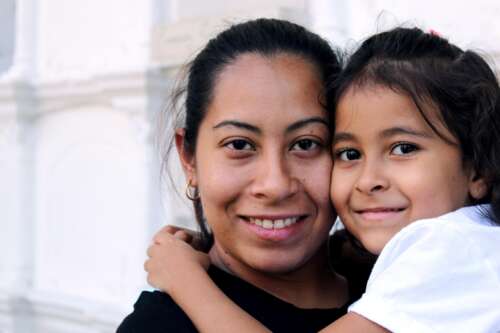 Our president has worked pretty hard to treat immigrants as a dangerous "other" since he announced his candidacy in 2015, but the facts still won't line up with that presentation. Recently, the American Immigration Council released its annual fact sheet digging into the specifics of the immigrant population in the U.S. on a state by state basis. Since we practice immigration law in New Orleans, we pay particular attention to Louisiana, but you can check on your own state here.
For us, the top lines are:
- That immigrants are not flooding in. - Two years ago, immigrants made up 4 percent of Louisiana's population and they do so now. Another 4 percent of residents are native-born with at least one immigrant parent.
- That they do not simply work in fields associated with low education. - 47 percent have some college education or have finished a degree (versus 52 percent for all native Louisianans). They only make up 15 percent of the construction industry, 13 percent of farming, fishing, and forestry industry, and 11 percent of the building, grounds cleaning, and maintenance industries.

- They put down roots in Louisiana. - 77,832 immigrants (40 percent) had naturalized as of 2018 (the most recent data available), and another 35,239 immigrants were eligible to become naturalized citizens. And they don't simply hang on to the cultures of origin; 73 percent reported speaking English "well" or "very well."

- Immigrants are not drains on the economy. - Immigrant-led households paid $791.2 million in federal taxes and $415.3 million in state and local taxes in 2018. Undocumented immigrants paid an estimated $72.7 million in federal taxes and $50.1 in state and local taxes. Immigrant-led households had $3.5 billion in spending power. Immigrant business owners accounted for 10 percent of all self-employed Louisiana residents in 2018 and generated $438.9 million in business income. A recent study by the National Foundation for American Policy concluded that the Trump Administration's successful efforts to reduce legal immigration by 49 percent will hurt economic growth since it's tied to employment."Average annual labor force growth, a key component of the nation's economic growth, will be approximately 59 percent lower as a result of the administration's immigration policies, if the policies continue," according to the study.
In addition, Louisiana had 1,750 DACA recipients in 2019, and that represents on 35 percent of the DACA-eligible immigrants in the state. DACA recipients and DACA-eligible individuals paid an estimated $6.4 million in state and local taxes in 2018.
Taken as a whole, these state studies tell a far more complicated story about how immigrants live in the United States than the conventional narrative allows. Their contributions are substantial and their connections to their homes in America are far stronger than critics imagine. Unfortunately, the current administration has acted bulletproof to information, but perhaps if we can keep telling the story about how immigrants are good for the American economy, we can chip away at the mountain of ignorance and prejudice.
Photo by Jhon David on Unsplash.