Louisiana Detention Facilities Waste $80 Million with Guaranteed Minimums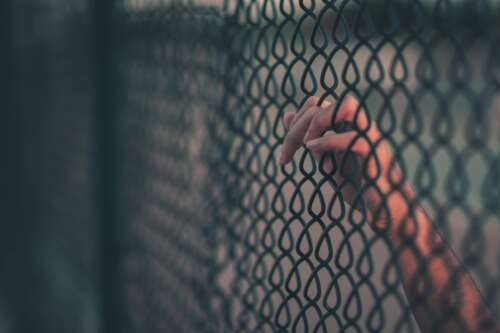 In the past, we've written about the role states play in the immigration conversation. Many conservative gubernatorial candidates have staked out get-tough positions on issues that are federal matters. One thing they—and we—should pay more attention to is the housing of detainees in our states. A recent Department of Homeland Security (DHS) study showed that Louisiana alone led to $80 million of taxpayer money being wasted on bed space reserved in private prisons.
As immigration lawyers, we've seen how detention facilities are problematic on a number of levels. Their remote locations make legal representation and connection with loved ones difficult. But even those not concerned by the humanity of detainees' treatment or the pursuit of justice should be upset at the profiteering taking place at the taxpayers' expense.
David Mamone of The Acadiana Advocate dug deep into DHS' 2022 Budget Overview and found that in 2020, private firms that owned detention facilities were reaping the benefit of "guaranteed minimum" agreements. They stipulate that the federal government will pay them a fixed price to house at least a certain number of detainees. That number might be reasonable on a per-head basis if the guaranteed minimum were reached, but it's exorbitant if fewer than that minimum are housed.
As Mamone wrote
In Basile, for example, the federal government guaranteed payment of $89.47 per day for a minimum of 700 people in the ICE South Louisiana Detention Center. However, the average daily population was 96 in 2020. That means the federal government paid $62,620 a day, or $22.8 million a year. Without the guaranteed minimum, it would have paid $8,569 per day or $3.1 million.
All of the facilities located in Louisiana operated at below 50 percent of capacity and below the guaranteed minimum in 2020, so those facilities received far more than needed to house the detainees.
Guaranteed minimums are not only wasteful but problematic as they create an incentive for Immigration and Customs Enforcement (ICE) to aggressively pursue undocumented immigrants not in an effort to render justice or public safety but to rationalize the expense. A 2016 study conducted by the Detention Watch Network in cooperation with the Center for Constitutional Rights concludes
Because ICE does not want to appear wasteful or inefficient with the number of beds it must pay for, these contractual provisions create an incentive to detain as many people as possible in facilities with guaranteed minimums ... this perverse incentive [acts] as a mechanism through which other entities – mostly private prison companies – influence ICE's decisions regarding how many people are detained, where they are detained, and how long they are kept in detention.
The practice creates a number of problems including the potential for corruption, and those concerned can pressure state elected officials and candidates for office to increase the oversight of for-profit prisons and get the state out of the business of housing detainees.
Photo by Alfaz Sayed on Unsplash