DHS is Now Accepting DACA Applications Again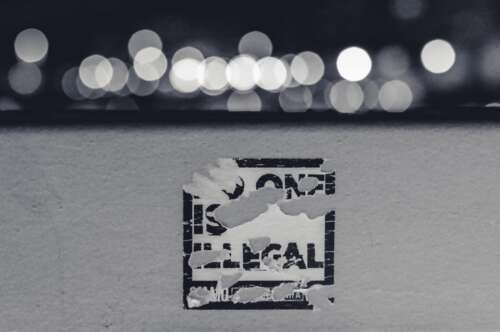 Last June, the Supreme Court overruled the Trump administration's attempt to end the Deferred Action for Childhood Arrivals act (DACA), but the Department of Homeland Security refused to accept new applications until a federal court judge ordered it to do so on December 4. That means that immigrants who have resided in the United States continuously since June 15, 2007 who entered the country before they turned 16, and are currently not in status may now apply for DACA protection and should consult with an experienced immigration attorney to see whether DACA is right for them.
According to U.S. Citizenship and Immigration Services, you may apply for DACA status if you …
- Were under the age of 31 as of June 15, 2012;
- Came to the United States before reaching your 16th birthday;
- Have continuously resided in the United States since June 15, 2007, up to the present time;
- Were physically present in the United States on June 15, 2012, and at the time of making your request for consideration of deferred action with USCIS;
- Had no lawful status on June 15, 2012;
- Are currently in school, have graduated or obtained a certificate of completion from high school, have obtained a general education development (GED) certificate, or are an honorably discharged veteran of the Coast Guard or Armed Forces of the United States; and
- Have not been convicted of a felony, significant misdemeanor,or three or more other misdemeanors, and do not otherwise pose a threat to national security or public safety.
We've seen some confusion on the education requirement. If you are making progress towards your GED, you may meet it. Consult with an immigration lawyer if you have any questions.
Young people who fit this profile should have been eligible to apply last summer, but acting secretary of Homeland Security Chad Wolf issued a memorandum at the time that restricted the program to those who were already enrolled and announced that those in the program would have to reapply yearly instead of every two years, which had been the rule. On December 4, Judge Nicholas G. Garaufis of the U.S. District Court in Brooklyn ruled that Wolf's memorandum was invalid because he was improperly appointed to his position so he didn't have the authority to make it.
The ruling directs DHS to reset the program to its form before Trump was elected. That also means that USCIS is supposed to reinstate DACA Advance Parole (permission to travel and reenter the US without a visa) in circumstances related to work, education, or humanitarian issues, which is limited but far broader than the "exceptional circumstances" criteria implemented by USCIS over the past several months.
The Trump administration has signaled that it may appeal the ruling and attorneys general in 10 states are asking for a ruling that DACA is illegal, but hundreds of thousands of eligible young people may now apply for DACA protection.
According to María Blanco, executive director of the UC Immigrant Legal Services Center at UC Davis, the ruling is a good first step. "In a way, [DACA] was always a stopgap measure… We need some kind of permanent solution. What's frustrating for all these folks is having been now—for the last three years and going on four—sort of political pawns. This is not a game for them."
The Biden administration has already expressed its intention to reinstate DACA, so last week's decision accelerates the timeline more than anything else. Still, those who qualify should talk to an experienced immigration lawyer about the pros and cons of applying for DACA protection. Those who already have DACA protection should also consult with an immigration lawyer to see what routes to permanent residence exist for them.
We should also view this as a starting--not a stopping--point, and should continue to press for more genuine immigration reform.