How Do We Deal with USCIS' Budget Issues?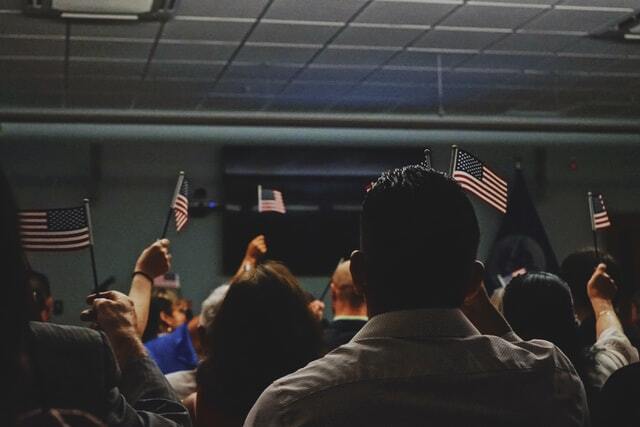 As immigration lawyers, we deal extensively with United States Citizenship and Immigration Services (USCIS), and when the agency announced in June that it needed to furlough almost 70 percent of its staff to deal with budgetary shortfalls, we were concerned. As we wrote at the time, the budgetary challenges USCIS faced were largely the result of the current administration adding unnecessary, labor-intensive steps to routine processes, which made them more costly without bringing in additional revenue to an agency funded by users' fees.
Since then, two possible solutions have been proposed, neither of them particularly good:
- In August, USCIS announced a plan to stave off furloughs not by bringing costs in line and reducing wasteful redundancy but with steep fee increases, many by more than 100 percent.

- Recently, a bipartisan collection of House members introduced the Emergency Stopgap Bill to Prevent USCIS Furloughs. According to Jerrold Nadler, who introduced the bill along with representatives Zoe Lofgren, Ken Buck, Jeff Fortenberry, Emanuel Cleaver II, Peter Welch, and Representative Jamie Raskin, "This measure—though not a long-term solution to USCIS's budget problems—will provide much-needed revenue to the agency and sustain the employment of more than 13,000 individuals across the country. Too many Americans are already struggling under the weight of unemployment. As we continue to fight COVID-19 and rebuild our economy, we must ensure that this agency can continue to fully operate."
Both solutions address USCIS' budgetary issues, but they come with problems:
- They shift the burden to visa applicants and fail to deal with the cause of the shortfall.
- They come in the form of a hostage negotiation.

Find us the money or the immigration system gets it. USCIS went into a slow-down mode during the COVID-19 outbreak and has remained slow since. Card productions have been delayed, few interviews are being held, policy is in constant flux, and cases that are complete are not being adjudicated because of policy and the administration.
The Emergency Stopgap Bill proposes to address USCIS' budgetary needs by expanding premium processing. Premium processing allows applicants to pay an additional fee for expedited processing. Normally, when a company or an individual files an application with USCIS, the processing time is at the mercy of the agency. In some categories and in some occasions this may be a reasonable time, say a few months. In many cases, it is an unreasonable time given the benefit sought. For example, it can take more than 10 months to extend a work visa—a visa the applicant already has—and these delays can causes knock-on hardships. A delay getting a work visa extension can prevent an applicant from being able to extend a driver's license.
Currently, a handful of applications can be filed under premium processing. Applicants pay an extra $1,440 to, basically, get USCIS to do its work in a timely manner, roughly two weeks. This does not mean applicants get approved in two weeks; it means USCIS makes a decision in two weeks. Every immigration lawyer can tell you horror stories of getting kitchen-sink requests for evidence or worse, requests for documents that were submitted on the last day of the premium processing period.
Expanded premium processing comes with benefits. I would love to be able to file as many things as possible under premium processing because it gives us better ways to track applications and communicate with USCIS. The latter is valuable since almost all of the channels of communication with USCIS have been shut down in the last three-and-a-half years. And really, most people would pay an arm and a leg to know that everything is okay.
Again though, applicants would essentially be paying USCIS additional fees to communicate with their immigration lawyers, something that should be basic customer service.
As lawyers, we often get paid when someone hires us, but we have to put that money in our trust account until we earn it. USCIS has spent all the filing fees of all the people who have filed applications with them for that specific piece of work—money they haven't earned yet—and now they want to charge even more to not earn the fees. I have a suggestion that wouldn't further burden applicants. In FY 2019, the Department of Homeland Security levied more than $14 million in fines against employers engaged in unauthorized hiring, primarily I-9 violations. How about we just take that money and direct it to USCIS?
(Photo by Elias Castillo on Unsplash)