Immigration Reasons to Register to Vote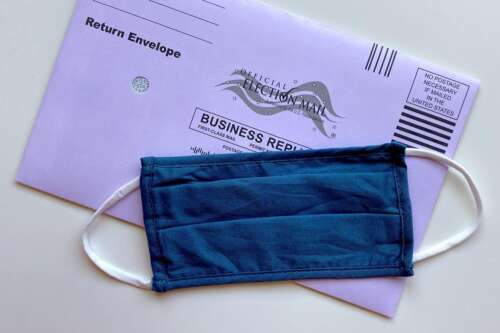 If you haven't done so yet, register to vote. We're based in New Orleans, and the deadline to register online in Louisiana is October 13. Mail-in registration deadlines may have passed wherever you are, but in many states there remains time to register online.
For us as immigration lawyers, this election is enormously consequential. The current administration's rhetoric and actions have made immigration harder and the process more punishing, and—importantly—they have made the process cruel by design to discourage immigration. We have seen that attitude affect the agencies that deal with immigration as their cultures have become more rigid and less approachable in the last four years.
But while immigration decisions are made at the federal level, there are down-ballot races that those concerned about immigration should pay attention to, particularly sheriff races. It's important to know which candidate will choose not to cooperate with Immigration and Customs Enforcement (ICE). We're located in Orleans Parish, where the city has stated as a matter of policy that its law enforcement officials won't do ICE's work for it because it's legally questionable and bad civic policy, but other cities' sheriffs do. Find out where your candidates stand on this issue.
Races for District Attorney are also important for immigration issues because they can control or set policy for cooperation with victims of crime. Victims of crime who are eligible for U visas are required to get a certification from a law enforcement agency confirming that they assisted with the investigation of the crime, typically, by filing a report. Some DAs blatantly refuse to work with any immigrant victims while others have a straightforward process with clear procedures to follow. The District Attorney's attitude in these matters affects how willing immigrants are to interact with the legal system, which in turn affects how connected they feel to the communities they live in.
It's also important to know where your state representatives stand on for-profit prison facilities being used to hold immigration detainees. This is an issue we face in Louisiana, where we have 12 private detention centers that have used to house detainees for unauthorized entry including unaccompanied minors. Ask your legislative candidates if they think your states should be making an immoral, un-American attack on immigration easier by giving the federal government places to house detainees.
Last October during a Louisiana governor's race, we had a Republican candidate who tried to ride our current president's anti-immigrant coattails. We pointed out at the time that many of our candidate's positions were irrelevant because as governor, he couldn't enact them. But there are immigration-related issues that are dealt with at the state level. We wrote that you should ask candidates:

- Where do you stand on their treatment of detainees? - There have been documented cases of facilities that treat them simply as prisoners with unsatisfactory conditions, few legal assistance options, and minimal oversight, but there have also been facilities that recognize that many of these detainees are not criminals but people fleeing catastrophic situations who have done nothing to merit being treated poorly. We can ask candidates how they approach the humane treatment of detainees.
- Where do you stand on oversight of the treatment of detainees? - Some facilities have been resistant to any oversight, even from legislators. Without oversight, policies can be in place to provide for humane treatment of detainees, but there's no way to be sure they're actually getting it. Will candidates go so far as make someone in their administration responsible for ensuring that policies and procedures are followed?
- Are they willing to work with stakeholders on detention facility oversight? - Oversight is a big job, and many non-profits with interests in education, health care, legal assistance and more want to know what is going on in facilities and how they can help detainees get their needs met. Are candidates willing to work with groups that already have expertise in these areas to make sure detainees get the most humane treatment possible.
Obviously, we hope you'll vote with an eye on the immigration-related issues since we consider them personally important and bellwethers for who we are as a city, state, and country. But even if they don't mean as much to you as they do to us, vote.
Photo by Tiffany Tertipes on Unsplash.