We're Still Open, and So Are Immigration Courts. Sort Of.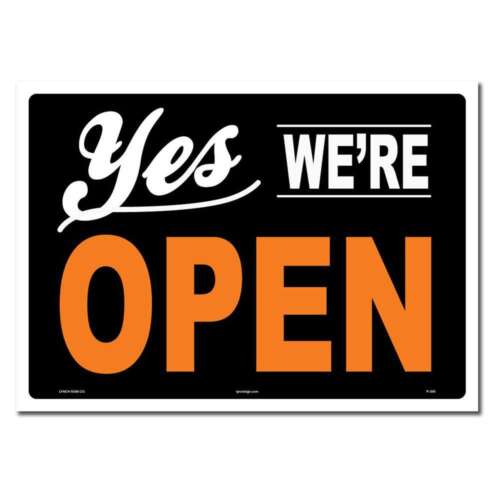 [Updated] We're still open. On Sunday, New Orleans Mayor Latoya Cantrell described the situation in the city as fluid, and by the time you read this, it may have changed again. We're all doing our best to behave responsibly during the COVID-19 outbreak, but people still need immigration lawyers. Our clients have deadlines that aren't going anywhere, and this is H-1B season, which means we will hopefully have a lot of application packets to prepare after the lottery closes at noon EDT on March 20.
If you'd like a consultation, we're still available, but we prefer to conduct consultations by phone or computer for now. That's not optimal, but we recognize the importance of social distancing to slow the spread of COVID-19. We look forward to the time when that measure seems less important because we like to get to know our clients and consider that one of the hallmarks of our practice. If you think you need an immigration lawyer or will need one soon, contact us. Other major cities have shut down non-essential activities, and we should be prepared for that possibility.
As of today, United States Citizenship and Immigration Services (USCIS) is still accepting applications by mail, taking biometrics, and conducting interviews in the New Orleans office. [See the update below] The Immigration Court in New Orleans has suspended master calendar hearings (ONLY) for a few weeks, but is still conducting individual hearings. The best places for updates on those agencies are the Facebook pages for the agencies themselves--the Executive Office for Immigration Review and U.S. Citizenship and Immigration Services.
We look forward to things getting back to normal, but until they do, we hope you'll take steps to help slow the spread just as we are.
Updated March 18, 12:06 a.m.
Late on Tuesday, we learned that USCIS is canceling all biometric appointments, interviews, and ceremonies through at least April 1. We're still here and working, but obviously, we won't make any more appearances at USCIS this month.
Updated March 19, 9:15 a.m.

Yesterday, the immigration courts announced that they are closing through April 10. All non-detained hearings are canceled.