The Administration Is Fighting the Courts on DACA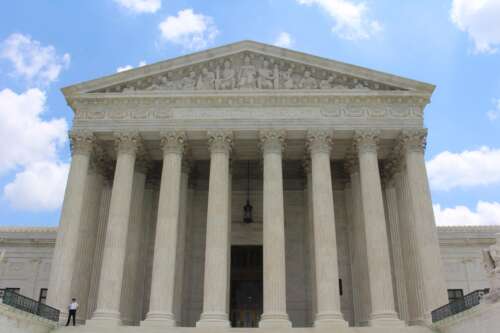 How chaotic is the current administration?
On Tuesday, while we were working on a blog post on the July 17 ruling from Judge Paul W. Grimm of the U.S. District Court in Maryland that the Department of Homeland Security (DHS) had to accept new applicants for Deferred Action for Childhood Arrivals (DACA), the Trump Administration announced that it didn't have to. Acting DHS Secretary Chad Wolf wrote, "I direct DHS personnel to take all appropriate actions to reject all pending and future initial requests for DACA, to reject all pending and future applications for advance parole absent exceptional circumstances, and to shorten DACA renewals consistent with the parameters established in this memorandum." The new memorandum also calls for a year-by-year renewal of recipients' DACA status, and instead of having to apply for renewal every two years, they have to do so yearly.
This comes after the Supreme Court ruled that the Trump Administration's efforts to terminate the Deferred Action for Childhood Arrivals (DACA) violated the Administrative Procedures Act (APA). Wolf's memorandum calls for a "comprehensive review" as a way of cleaning up the APA issues that sunk administration's previous effort to end DACA. In September 2017, Acting DHS Secretary Elaine Duke issued a memorandum terminating DACA. When the courts vacated that recission, then-DHS Secretary Kirstjen Nielsen issued a second memorandum in 2018 that tried to clean up the lack of rationale for the decision and the lack of consideration for the consequences of ending DACA that led the courts to overturn the recission in the first place. The Supreme Court saw the Nielsen memorandum as an effort to retroactively explain away the problems at the heart of the Duke memorandum and vacated the DACA recission. Wolf's memorandum tries to start the process all over again.
"By this memorandum, I am rescinding the 2017 and 2018 memoranda, and making certain immediate changes to the DACA policy to facilitate my thorough consideration of how to address DACA in light of the Supreme Court's decision," he wrote. In effect, Wolf is asking the country and the court to consider this review of DACA as an entirely new process, and that the two previous memoranda and the previous efforts to terminate DACA shouldn't be considered if his review reaches the conclusion that DACA should be terminated as well.
Critics see Wolf's memorandum as an effort to flout the clear will of the court. "This new policy is nothing less than brazen defiance of a federal court ruling," Mark Joseph Stern wrote at Slate.com. "Grimm, and the Supreme Court itself, ordered DACA's full resuscitation, which requires the acceptance of new applicants and the conferral of two-year renewals."
According to lawyer Mark Rosenbaum, who worked to protect DACA in the case that reached the Supreme Court, DACA will have to go back to court again. "It was illegal the first time, and now it's a constitutional crisis," he told The New York Times. "It's as if a Supreme Court decision was written with invisible ink."
This review process will likely push a resolution on DACA until after the November election, though it's hard to see fighting DACA as good politics. According to a Pew Research Center poll conducted in June, 74 percent of Americans including 54 percent of Republicans favor granting permanent legal status to DACA recipients.
So what happens next?
We wait and watch the courts.
We work for a resolution on DACA. We need broader immigration reform, but it's clear that nothing will happen on that front until the status of DACA recipients is settled. At the moment, there are only 66,000 of them, though that number will certainly go up when DHS starts accepting and processing applications again. Their case for permanent status is the simplest, but it's only the start to a larger, more impactful conversation that we desperately need.
If you're eligible for DACA, talk to an immigration lawyer to see what can be done. There may be strategies that are worth trying. You should also talk to an immigration lawyer to see if DACA is the right move for you. Many concerns have calcified into "truths" through repetition, and a good attorney can help you separate facts from fears.
Photo by Claire Anderson on Unsplash.