New Executive Order Does More for Election Efforts Than Employment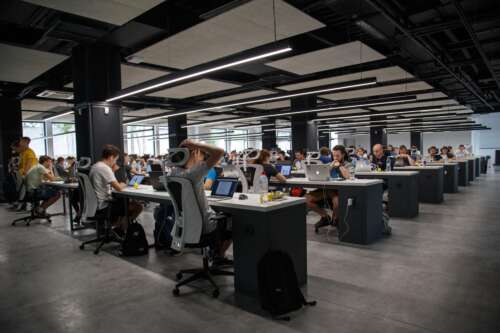 On June 9, we wrote that an executive order on immigration was in the pipeline that could be bad for Louisiana—our first concern as immigration lawyers practicing in New Orleans—and the United States. On Monday, June 22, President Trump signed that executive order and banned the issuance of many work-related visas through the end of the year. "American workers compete against foreign nationals for jobs in every sector of our economy, including against millions of aliens who enter the United States to perform temporary work," the proclamation says. "Under ordinary circumstances, properly administered temporary worker programs can provide benefits to the economy. But under the extraordinary circumstances of the economic contraction resulting from the COVID-19 outbreak, certain nonimmigrant visa programs authorizing such employment pose an unusual threat to the employment of American workers."
Since his usual allies—business leaders and Republican politicians—question or oppose the executive order and have done so whenever the president has floated the idea of limiting the number of work-related visas for foreign nationals, it's hard to see the move as anything more than an attempt to rally the part of his base that loved the "Build that wall" chant. Unfortunately for him, "Stop that visa" doesn't have the same rallying power.
The executive order suspends the issuance of H-1B (specialty occupation workers), H-2B (seasonal workers), H-4 (spouses of H-1B or H-2B visa holders), L-1 (intracompany transferees) and some J-1 visas at US embassies through December 31, 2020. Anyone who is in the U.S. and already holds one of these statuses may be able to extend their status within the U.S. Anyone who is in the US in a different status may be able to change to one of these statuses. There are also narrow exceptions to the ban, but the new order will effectively prohibit international travel through the end of 2020 for those currently in the U.S. in H-1B, H-2B, H-4, L-1 or J-1 status. If you hold one of these statuses now, do not depart the U.S. until you consult an immigration attorney to make sure you understand the process you will have to undertake before returning to the U.S.
Officially, the executive order is designed to protect American workers looking for jobs, but many of the visas in question bring in people to fill very specialized positions or jobs that can't be filled with the existing worker base. Trump carved out an exception for immigrant agriculture workers, for example, and the administration claims that the executive order will open up more than 500,000 jobs to Americans, but there are only 85,000 cab subject H-1B slots available every fiscal year, so the number is likely smaller than that. And the increased number of job vacancies don't mean that there are Americans who are qualified to take all those jobs. Teachers in foreign language immersion grade schools possess a very specific skill set, for example, and one not likely to be found in abundance among those out of work due to the pandemic. "Many employers would face challenges filling positions requiring specialized skills, particularly in STEM fields where there are well-documented labor shortages that help drive economic expansion and create jobs for native-born workers," wrote Vox.com's Nicole Narea.
According to Leon Fresco, a former deputy assistant attorney general in the Obama administration who now represents H-1B workers, "The ban on H-1B visas, which are often used to fill very niche positions that are not easily found in the American workforce, will ultimately prove to be counterproductive and is an example of using a nuclear bomb to address a bar fight."
This action serves as a reminder of what is at stake in November's election. The current administration has used COVID-19 as an excuse to stop processing asylum applications and stop issuing green cards. It has been in the business of changing the nature of legal immigration despite overwhelming evidence of the positive impacts of immigrants. In a series of Tweets, even Senator Lindsey Graham, a staunch Trump supporter, opposed the executive order on these grounds. "Legal immigration is a positive for the American economy, and visa programs allowing American companies to secure qualified, legal labor throughout the world have benefitted economic growth in the United States," he tweeted. "Those who believe legal immigration, particularly work visas, are harmful to the American worker do not understand the American economy."
Many business leaders worry that this order will reduce America's competitiveness for talent and will become less innovative in the process. A representative for software company BSA wrote, "Filling these roles that are more abundant than the number of U.S. employees qualified to fill them means these jobs can be kept in the U.S. This allows companies based in the U.S. to remain globally competitive, which in turn boosts the U.S. economy, creating jobs for millions of Americans." Twitter vice president of public policy and philanthropy for the Americas Jessica Herrera-Flanigan agreed, saying, "This proclamation undermines America's greatest economic asset: its diversity. People from all over the world come here to join our labor force, pay taxes, and contribute to our global competitiveness on the world stage."
"This order is economically baseless," said Cato Institute policy analyst David Bier. "It will hurt the recovery and U.S. workers. Foreign workers create demand for other better jobs for U.S. workers elsewhere in the economy. Restricting migration will not lower unemployment, but it will harm American businesses—that are struggling to make it through this period—who employ both Americans and immigrants."
Fortunately, the order does not impact the issuance of other kinds of visas (like Os, Ps, Qs, Es), but U.S. Embassies are not yet open for routine visa processing. We are happy to discuss your eligibility for any of these (or other) categories as well as your options for travel and to help you understand your situation if you're here under one of the visas affected by the executive order.
The photo comes courtesy of Alex Kotliarskyi and Unsplash.